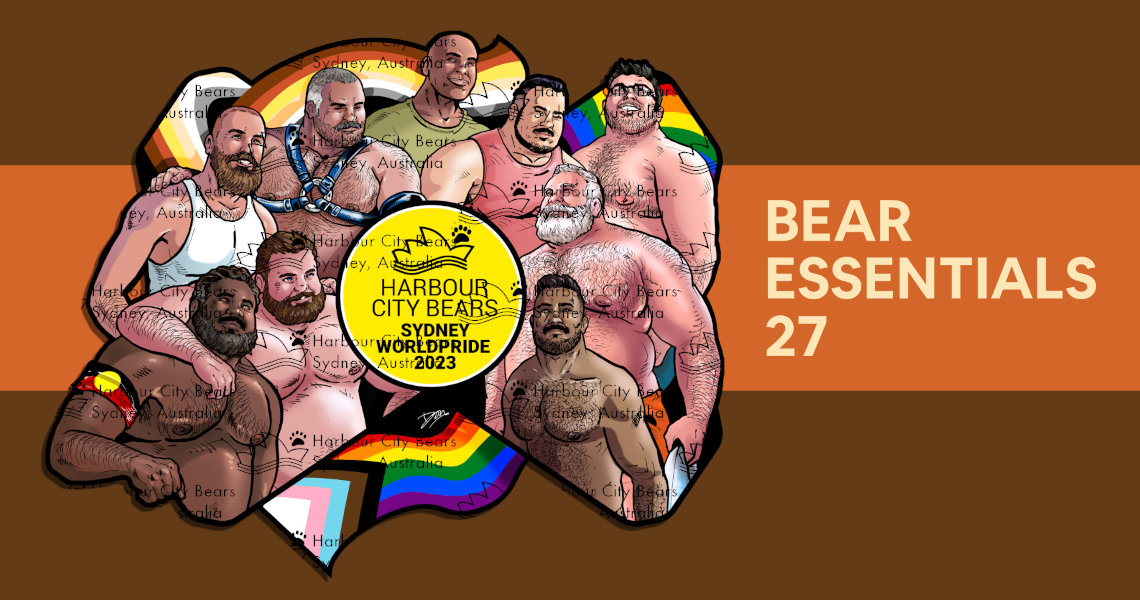 Welcome to Sydney, Australia
Home of the Harbour City Bears!
---
Bear Essentials is the Harbour City Bears' annual festival held over Mardi Gras, which has been running since 1995. This year we are absolutely thrilled to be welcoming Bears from all over the world for Sydney World Pride 2023.
Harbour City Bears is Sydney's only social club for Bears - larger, hairy, gay men, their friends, family, allies and admirers. We welcome diversity and accept all people regardless of size, hair, age, gender, race, religion or political affiliation. With over 1,000 financial members and many more who attend our events, we are the largest Bear club in Australasia and hold over 180 events each year, all community run and not-for-profit.
For Bear Essentials 27, we have a full schedule of events to meet your furry brethren, make new friends and see our beautiful city. All our events are listed here, don't accept any imitations!